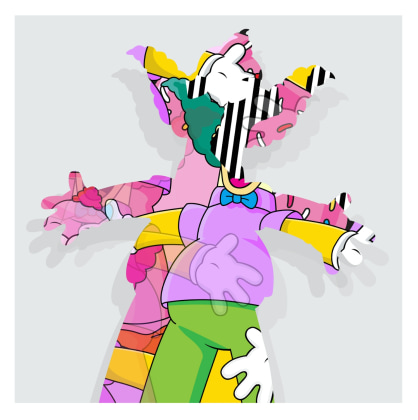 Taglialatella x Jerkface
Limited edition "Ovaltine" print to be released Saturday, August 11 at noon
Taglialatella Galleries is pleased to announce the exclusive release of new "Ovaltine" print series by the world renowned street artist, Jerkface.
Hypebeast, Jerkface to Release "Krusty the Clown" Works Alongside Two New Prints, August 5, 2018.
Hypebeast, Best Art Drops: Ron English x Compound 'Police Grin,' Jerkface Print & More, August 7, 2018.